It is so important we put into consideration what we put on our bodies. There are over 80,000 chemicals put in our day to day products that we ingest, put on topically, or just breathe in! Make up is one of the big offenders .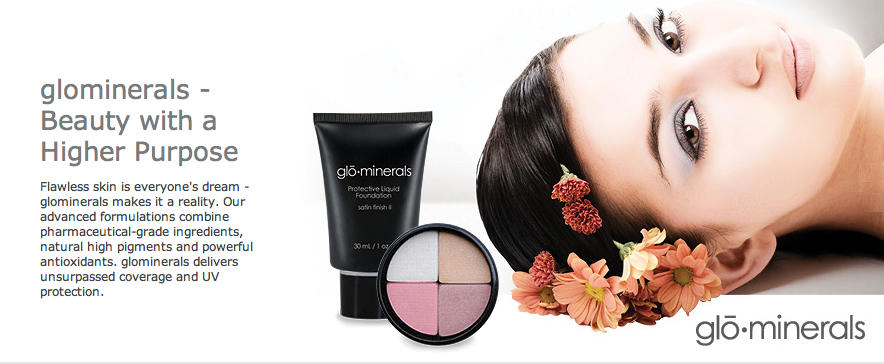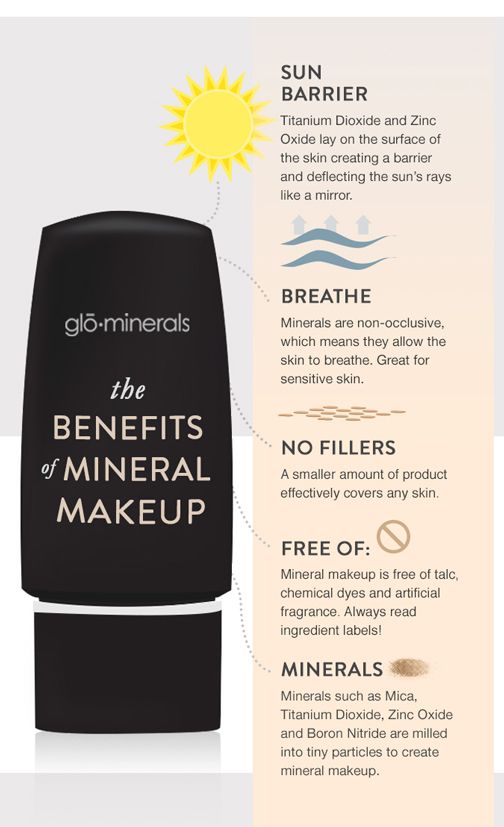 There are Great benefits to Mineral Makeup
Skin is our biggest organ my friends, and I think it's so important to make it healthy. The SEEMINGLY affordable items we see at drug stores are not all its cracked up to be; you could be putting harsh chemicals on your body that could likely be cancer causing. Often these products are filled with buffers and fillers to make product last longer. It tricks us into thinking we are getting a deal. In fact the products have very little ingredients that are good for your skin..
That's why we feel so good about purchasing great quality, paraben free, talc-free and cruelty free Glo-Minerals makeup. It's a skin nourishing makeup that covers, corrects and protects.
Skin Sensitivities –  We Can Help
Afraid to try makeup due to sensitivities? Then glo-minerals makeup is for you! It's Talc-free, and does not clog your pores, also infused with anti-inflammatory ingredients to improve the appearance and condition of acne and redness prone skin. Glo-Minerals makeup contains an antioxidant blend of vitamins A,C and E, and green tea extract for nourishing environmental protection. And yes, there's also UV protection!
Glo-Minerals makeup is a choice you can make with confidence. I love how it's so lightweight and very natural looking. It's for every woman wanting to have that flawless glo that's nourishing, and that makes you look and feel your best.
Have questions about your skin and want a consult? Call us today!