Laser Information Night
The evolution of laser continues as innovative technology creates new uses and procedures.  In the world of  aesthetics laser is changing the face (literally) of the beauty industry.
Laser Hair Removal; all areas
Laser Genesis;  wrinkles, large pores, skin texture, diffuse redness, rosacea, scars on the face or other body parts
IPL Skin Regeneration; Intense Pulse light (IPL) skin tone, reduce redness, sun damage, firmness, eliminate acne.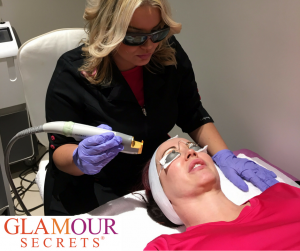 These are just a few of the treatments we offer here at Glamour Secrets in Eagle Landing.   With so much new technology and services we felt it was time to hold an information night to answer all the questions you have been dying to ask!
So join us December 12th for a great night of Q&A as we show off all of our new technology.  From laser facials, hair removal and laser correction we will be here to answer all of your questions, introduce you to all of our new technology and every procedure and skin correction we can address.
See store for details and sign up information.